Little Bay Islands is an island off an island. Remote, rugged, and isolated, it's the perfect place to disconnect and unwind. For us that means listening to some of our favourite tracks and getting creative while taking in nature and the outdoors. Jarami's Pretty Big House was the ideal track to visually pair with our friend's pretty red fishing shed, bringing energy and life to this sleepy fishing town.
Little Bay Islands is one of those places where silence echos through inlets, that is until brief interruptions of musical interludes and dancing. It is completely sheltered from winds, making for calm evenings on the water amongst towering icebergs and whales. Once a thriving fishing port, the community was recently voted to resettle, which means services will be cut off as residents relocate to more populous towns. Resettlement is an unfortunate and common reality for many rural places in Newfoundland & Labrador, and you can still see the remnants of house hauls under many salt box homes.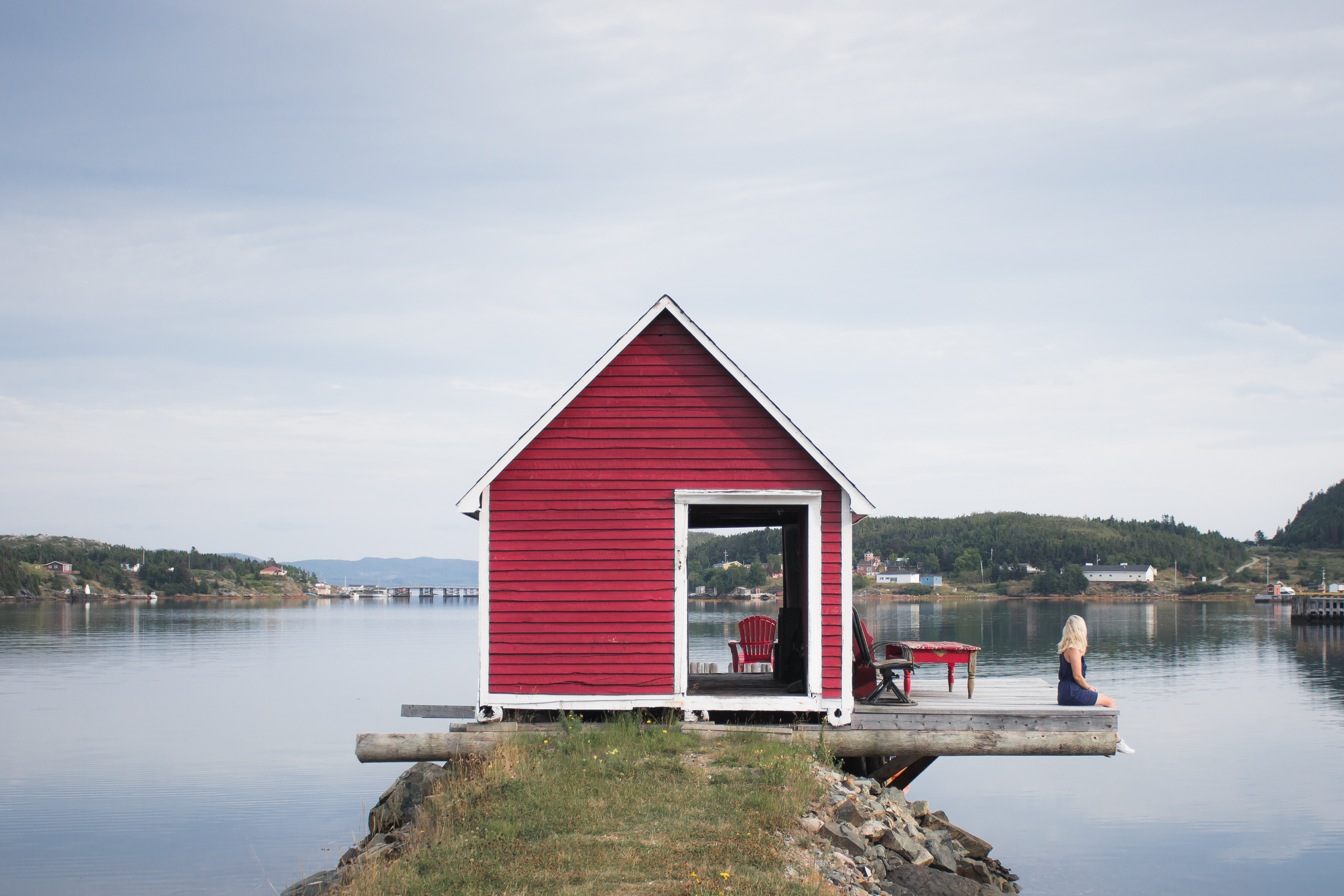 There's nothing quite like the serenity of the cove, the calmness of the ocean, and the stillness of the surroundings in communities like Little Bay Islands. You'll often find us exploring these areas and getting back to our roots as we unplug and unwind from modern urban life. It's hard not to be inspired in a place like this.