When you travel around Newfoundland & Labrador in the summer months, one thing is pretty much a guarantee – seeing humpback whales. You can watch these giant leviathans breach, lobtail, and spray from just about anywhere along the 29,000 kms of coastline during July and August. But there is no better place in this Canadian province to watch their show than St. Vincent's beach, located on the southernmost tip of the Avalon Peninsula.
As we arrived, two whales began breaching and lunging just a meter from the shore. We were so inspired that we setup our camera right away and started filming. We had been playing Greg n Gandi's What You Want on our drive down the Irish Loop, about 2 hours from the capital city of St. John's, and decided to continue our groove. We danced as the waves rolled and the whales drifted by. It was the perfect backdrop for the track, as the heavy bass and synth lines reflected the size and vastness of what we were experiencing.
As with most our videos, we took this in a single take, and it was hard not to jump around trying to catch the movement of the whales. Dancing on beach rocks was an added challenge but well worth the effort. The beach is known for its humpback whale viewing as there is a steep drop off just off the shore where the whales trap capelin and feed.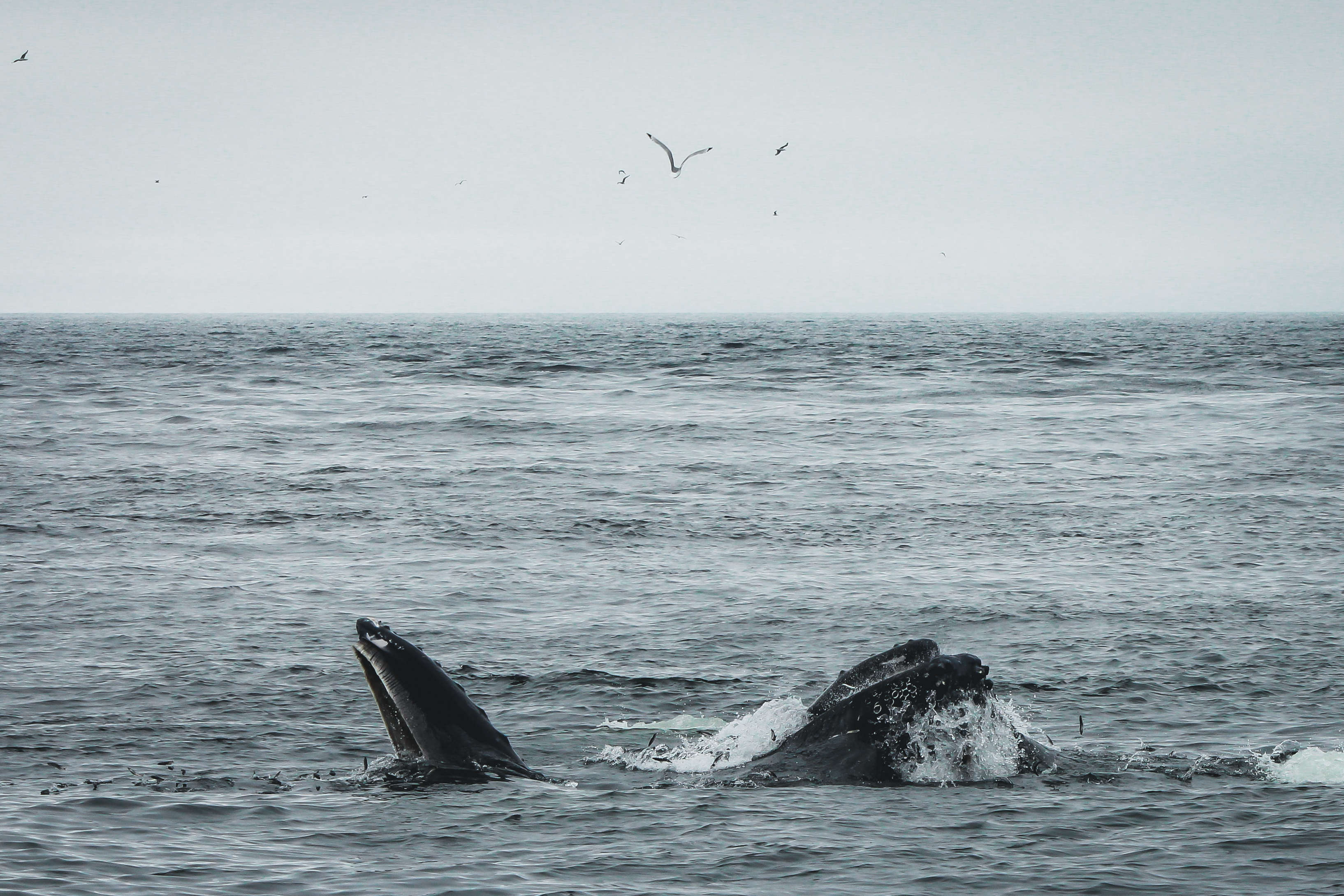 After our shoot we laid out a blanket and sat back to watch the show. It was overcast and foggy, which is common for the area (known as one of the foggiest places in the world). St. Vincent's beach is also nearby Cape Race, the lighthouse that received the Titanic distress signal in 1912, and Mistaken Point Ecological Reserve, the site with the oldest fossils of complex multicellular life found anywhere on Earth.
As with most places in Newfoundland & Labrador, the connection to nature and lack of crowds are what inspire us everyday. While we love the energy and vibrancy of big cities, there is something special and unique about putting on your favourite tune and connecting with the environment around you in these rural areas.
If you find yourself at the edge of the continent, be sure to download this track and check out the performance. But remember, showtimes may vary.